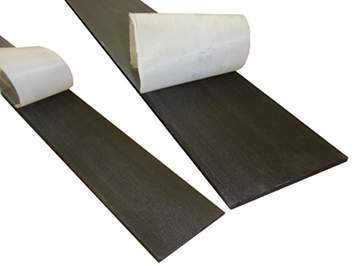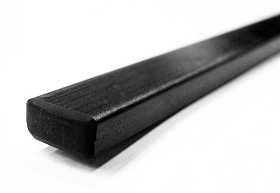 Our carbon fiber pultruded rods and plates are an ideal option for upgrading the load-bearing capacity and flexural properties of structures such as bridges, carparks and buildings, without adding significant weight.
CST Structural Laminates are Carbon Fiber Reinforced Polymer (CFRP) unidirectional laminates, which can be utilised for the reinforcement of concrete, metal, wood and masonry structural members.
Standard, intermediate or high modulus carbon fibre grades are combined with an epoxy matrix using an advanced pultrusion process. CST Structural Laminates are ready to use when combined with a suitable high strength adhesive.
CST Structural Laminates are recommended for any application where structural reinforcing is required. Some applications include:
Increasing the load bearing capacities of new and existing concrete, metal, wood and masonry structures, and structural members, including near surface mounting (NSM) of carbon composite reinforcement.
Increasing the flexural rigidity of new and existing structural members
Increasing the fatigue strength of new and existing structural members
Reinforcing of marine structures
Reinforcing members for wind turbin blades
CST Structural Laminates have the following advantages over traditional reinforcements:
Very high ultimate tensile strength (up to 7x that of structural steel)
Extremely high stiffness-to-weight ratios
High modulus of elasticity values
Excellent resistance to fatigue
Supplied with (optional) roughened peel ply finish, giving excellent adhesion, and minimal on-site substrate preparation required
Not susceptible to corrosion
Lightweight and easy to apply allowing for faster construction/maintenance and reducing costs