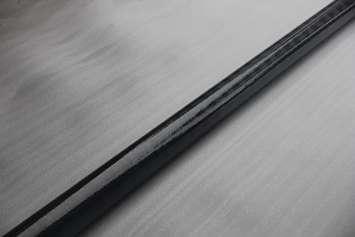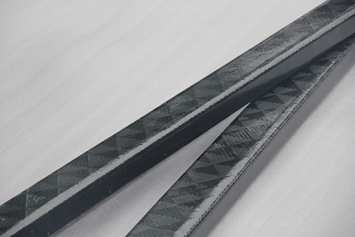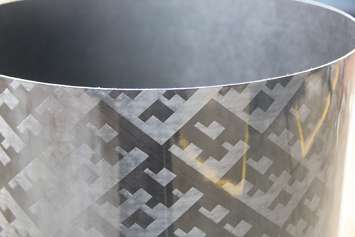 CST has an extensive range of round, tapered and foil shape mandrels for production of custom filament wound carbon fibre tubing from 10mm to 800mm diameter with any wall thickness.
Accuracy on inside diameter (ID) is typically to ±0.15mm, while the outside diameter is to ±0.3mm. We do have the ability to machine our finished tubes and achieve greater OD tolerance, typically to 50 microns. If you require exact sizing or specific fibre orientations, please contact us.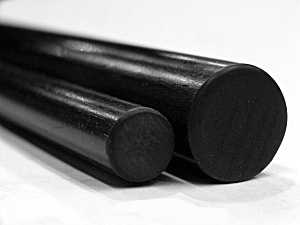 CST composites offer a great range of pultruded carbon fibre sections. Some of these include I-beams, flat bars and rods, and available in glass and aramid fibres as well as carbon fibre.
We also have the ability to machine custom dies and manufacture custom profiles to suit your particular specifications. Please talk to our engineers to discuss your requirements.
Go to our online store to buy pultruded sections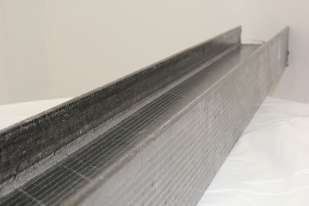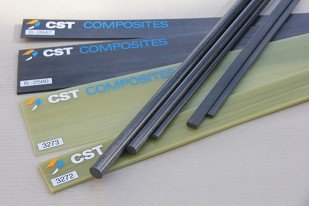 Tubes and round rods
| | | | | |
| --- | --- | --- | --- | --- |
| Product Code | OD (mm) | ID (mm) | Standard Length (mm) | Comment |
| B-2520 | 15.2 | 10/12 | 5000 | Carbon Fibre Epoxy Tube |
| TBA | 20 | 16 | 5000 | Carbon Fibre Epoxy Tube |
| B-2499 | 22 | 18/19 | 5000 | Carbon Fibre Epoxy Tube |
| TBA | 25 | 20/22 | 5000 | Carbon Fibre Epoxy Tube |
| B-2454 | 9.1 | N/A | 5000 | Carbon Fibre Vinylester Round Rod |
| B-2998 | 15 | N/A | 5000 | Carbon Fibre Vinylester Round Rod |
| B-2610 | 19 | N/A | 5000 | Carbon Fibre Vinylester Round Rod |
Flat Bar
| | | | | |
| --- | --- | --- | --- | --- |
| Product Code | OD (mm) | ID (mm) | Standard Length (mm) | Comment |
| TBA | 25 | 12.5 | 5000 | Carbon Fibre Epoxy Flat Bar |
| TBA | 20 | 10 | 5000 | Carbon Fibre Epoxy Flat Bar |
| B-3804 | 15 | 7.6 | 5000 | Carbon Fibre Epoxy Flat Bar |
| B-2522 | 10 | 5 | 5000 | Carbon Fibre Epoxy Flat Bar |
| B-2647 | 50 | 1.1 | 5000 | Carbon Fibre Epoxy Flat Bar |
| B-2580 | 100.5 | 4.2 | 5000 | Carbon Fibre Epoxy Flat Bar |