CST has taken delivery of a new Instron universal testing machine.   This machine allows testing of our products in tension, compression, bending and torsion.  It can test to 250kN maximum load, various strain rates and also test cyclic loading.
Understanding the properties of materials and finished components is essential to correctly engineer products that offer the ultimate in performance and reliability.  We can obtain accurate test data on different fibre, resin and laminate configurations in house.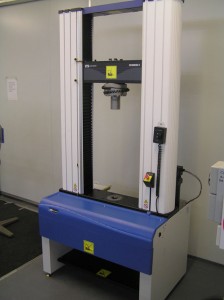 The machine will enhance CST's existing quality assurance program and assist in ongoing research and development in the composites field.