CST composites has entered a new market as a tube supplier for rowing oars. NSW based Oar manufacturer, Jac Oars, produced Carbon Fiber oars sporting CST Composites Shafts for "Ativo", an entrant in the Ocean Thunder championship. Over 4 weekends in a multiple race format, "Ativo" won the event.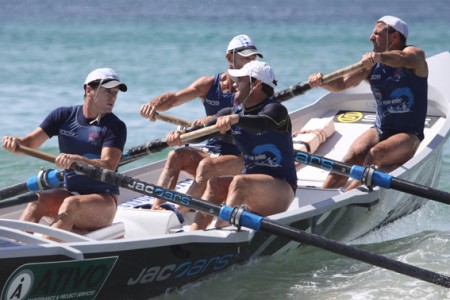 The Shafts are filament wound using a high temperature epoxy resin combined with aerospace grade carbon fibre to create a tough, stiff and light section. All tubes are post cured under high temperature and pressure to ensure the highest quality laminate.
"Jac Oars win at the Ocean Thunder combined with a win at the Australian Open Under 23 division is a great achievement for this new CST product," said Production Manager Chris Dixon.
Australian Rowing Championships is the next event to be contested in Perth from 2-7th of March.
To learn more about CST range of Oar tubing visit our new Rowing Oars marine site.