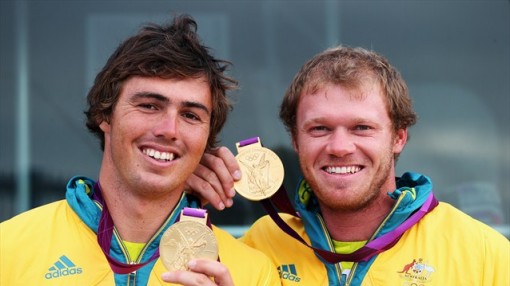 CST would love to congratulate our team sailors Nathan Outteridge, Iain Jensen and Tom Slingsby, who have all won gold medals in the 2012 London Olympics. What an awesome moment in Australian sport. Tom achieved his dreams in the Laser while Nathan and Iain looked on, then Nathan and Iain sailed out to secure their own success.
Our tiller extensions have been used by both classes at this year's Olympics and have been used by the Lasers for the last four Olympics. We can confidently say, we make the best tiller extensions in the world.
All the guys have worked hard since the last Olympics and it's paid off. CST is proud to be associated with these world-class sailors and we look forward to supporting them throughout the rest of 2012 and into 2013.