It's hard enough to sail a moth without being bashed in the head with the boom. Wouldn't it be nice to have more space to get under that boom? Now CST Composites is making it even easier to tack and gybe.
Following on from the release earlier this year of a 10° bent boom, CST has now developed the 15° bent boom, giving more opportunity to rake the mast back, making you faster and the boat easier to handle.
Apart from raking the mast back, many sailors have been cutting down their mast stumps to lower the rig, reducing wind resistance and lowering the centre of effort and centre of gravity. But these advantages have had a downside of bringing the boom closer to the deck, making those tacks and gybes even more difficult.
Last year, CST developed a bent boom with expert input from members of its Sailing Team. This impressive team includes two-times Moth world champion Nathan Outteridge, who's also an Olympic Gold medallist, and 49er World champion. Also on the team is the Oracle Sailing Team, led by Tom Slingsby (Laser OIympic Gold medallist, and multiple Laser World Champion). Tom has been racing moths for the past few years.
The original bent boom featured a 10° angle change at the critical point where the skipper moves under the boom, creating more space and making the boat easier to sail. To complement the bent boom, the vang is offset by the attached lever, increasing the purchase on the vang whilst reducing the amount of potentially destructive compression load on the boat and spars.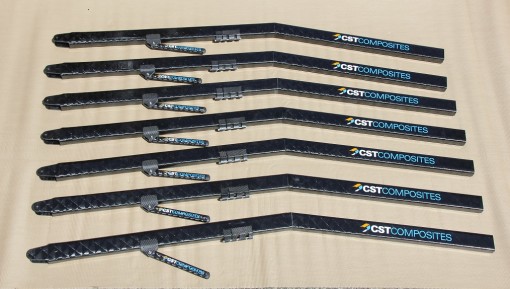 The new development is to take account of the trend to rake the mast back even further.
The bent boom is sold as a ready-made spar.
If you have a current CST straight boom, you can buy a DIY kit to upgrade your boom from straight to bent.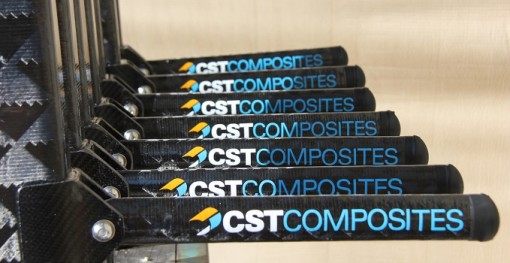 For inquiries and questions, contact [email protected]