CST Composites i14 Perth 2020 Worlds
CST Composites is proud to be a major sponsor of the upcoming Perth 2020 Worlds.
Hosted by
Perth Dinghy Sailing Club
in conjunction with the International 14 Association of Western Australia, from 29th Dec 2019 to 10th Jan 2020.
This is expected to be one of the biggest regattas on the Perth Dinghy Sailing Club calendar, so be sure to check it out.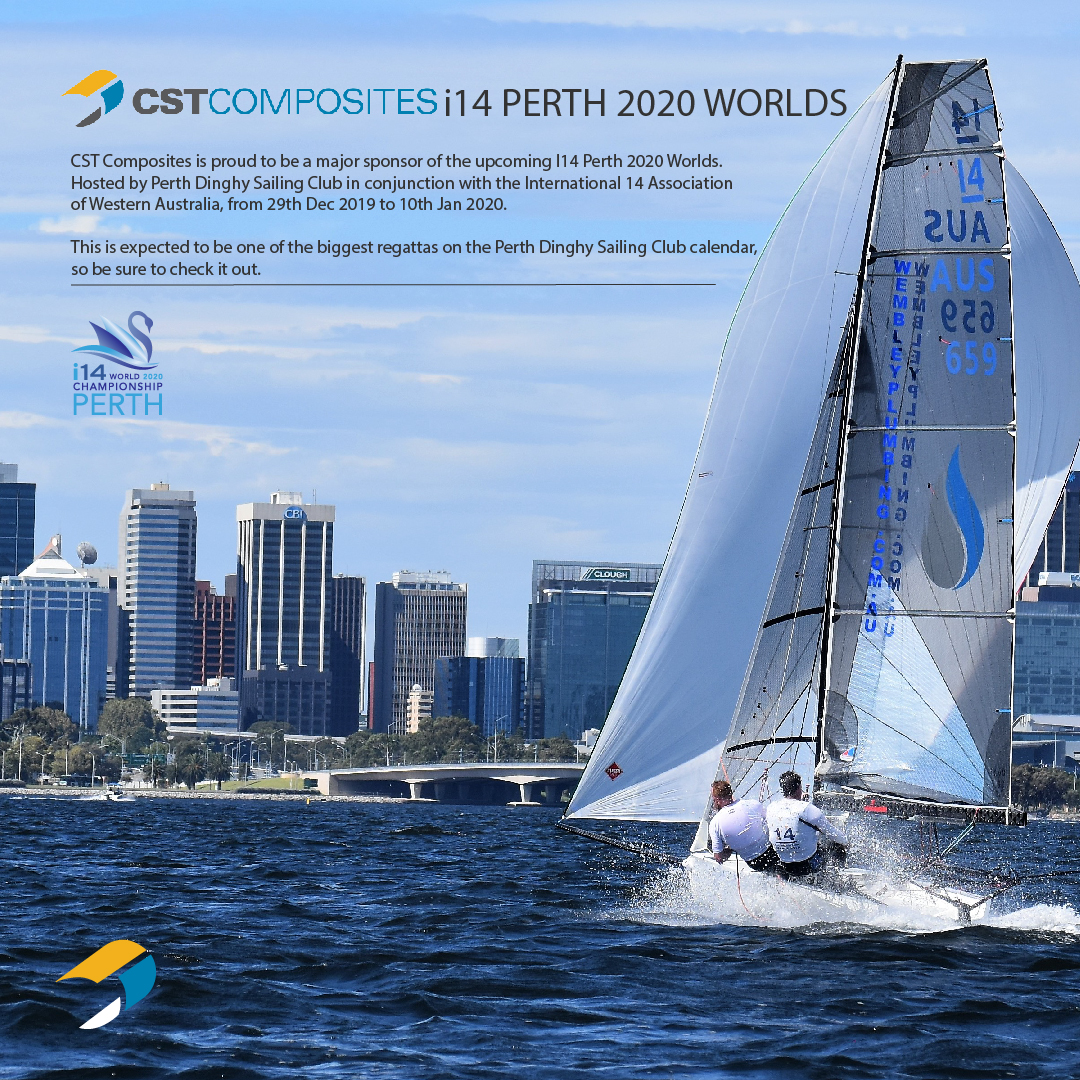 Share this with your friends
[social_buttons full_width_icons="true" facebook="true" twitter="true" google_plus="true" linkedin="true" pinterest="true"]