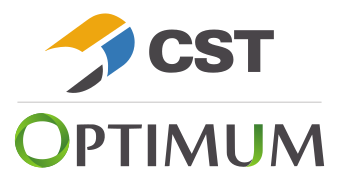 After 26 years in business, Australia's CST Composites is positioning itself to be a leading player in the global green hydrogen supply chain through a joint venture with US-based hydrogen storage tank manufacturer Optimum Composite Technologies.
The joint venture will see CST Composites expand its core capabilities to support the growth of Optimum's business in designing and producing Composite Pressure Vessels (CPVs), which are used to store hydrogen and Renewable Natural Gas (RNG) and have many other applications.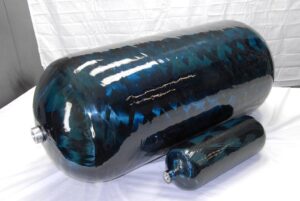 CST has two manufacturing facilities in Australia and the growth plans include establishing Australia's first hydrogen vessel manufacturing facility, which will service emerging and growing demand from the defence (e.g. VTOL vehicles), space (e.g. rockets), transport and energy sectors.
This manufacturing facility will help advance Australia's National Hydrogen Strategy, which highlights the need to develop the country's supply chain infrastructure, including hydrogen storage tanks. High pressure storage tanks at low cost will be a crucially important part of transport, building backups and many other aspects of hydrogen adoption.
The joint venture will complement both companies' manufacturing abilities. CST Composites will have access to Optimum's technical expertise and Intellectual Property (IP) in carbon fibre pressure vessels. CST Composites will also gain greater access to US markets for its high quality, filament-wound composite tubing by leveraging Optimum's US facilities, customer base and supply chain.
CST Composites managing director, Clive Watts, said "High-pressure gas storage vessels is one of the biggest and fastest-growing markets globally for advanced composites, particularly for filament-wound carbon fibre composites".
Recent significant corporate developments include South Korean Hanwha Solutions' acquisition of US hydrogen storage tank manufacturer Cimarron Composites and its plans to invest US$100 million to expand the business.
The Australian Government is investing $1.4 billion to position Australia as a major hydrogen player by 2030. Mr Watts said "we will be applying for the grants and financial support available to advance our projects, which focus on the innovative design and development of hydrogen and CPV products. We are planning to make a significant investment to grow our new joint venture".
CST Composites is a leader in filament winding technology and 90 per cent of its products are exported to Europe, the US, China and Asia. All of its profiles and tubing are currently manufactured at its high-tech facilities in Sydney. The company was a recent recipient of funding under Round 2 of the Australian Government's Manufacturing Modernisation Fund.

About Optimum
Optimum specializes in the design, fabrication and production of type 3 and 4 alternative fuel cylinders. As a fuel storage specialist, Optimum is continuously seeking to advance in an ever-growing industry. Optimum's goal is to provide our customers with high quality, safe, and durable fuel storage tanks to satisfy their needs. The company was formed with the synergy of an experienced American designer and a global manufacturing network.
With over 23 years of combined experience in the design and fabrication of COPV's, Optimum is able to design and fabricate innumerable tanks of various types, sizes, uses, and operating pressures. Optimum's role as a clean fuel advocate is to provide the worldwide community with a way of storing compressed fuels safely. Optimum are filament winding experts with over 50 years of industry experience. Their world class engineers work on the cutting edge of automotive, aerospace, marine, and infrastructure projects. Created to produce hydrogen storage cylinders, they are continually growing, innovating, and helping businesses stand out.